In one of the most deforested regions of Panama, the Azuero Peninsula, water is becoming very limited for livestock during dry seasons. Farmers are struggling to adapt to the effects of climate change and are seeking innovative approaches to manage natural resources more sustainably.
ELTI alumni and members of the Save a Tree, Live Better Ecological Producer's Association (SAVIM) received $20,000 USD in support from the Global Environmental Facility's Small Grants Programme to explore a promising innovative solution to limited water supply.
Over the next 15 months, the famers will establish three rainwater harvesting systems to supply water for a native species tree nursery, an agroecological garden at the local primary school and cattle aqueduct for silvopastoral systems.
As the first of its kind in the region, this project will contribute to the UN's Sustainable Development Goals to reduce environmental impacts while improving the quality of life of local communities. The project will also directly address priorities set forth by the Panamanian government to optimize the use of water resources, soil and climatic conditions to guarantee the production of water throughout the year.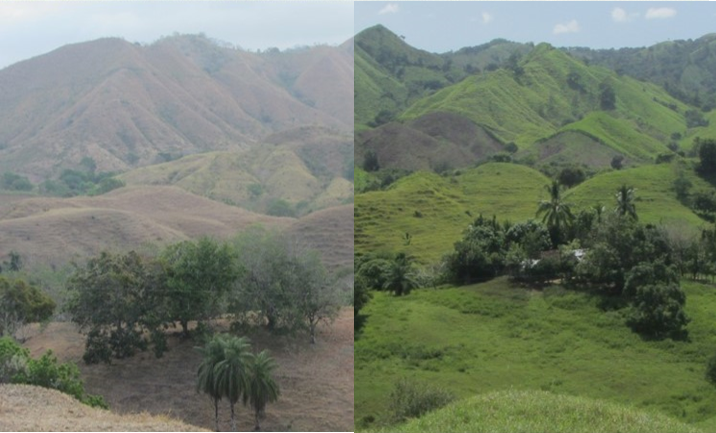 These photos from a Panamanian landscape illustrate the extreme seasonal changes during the year and consequently the increased vulnerability of degraded pastures to provide water and sustain livestock production.
Photo credit: ELTI archive