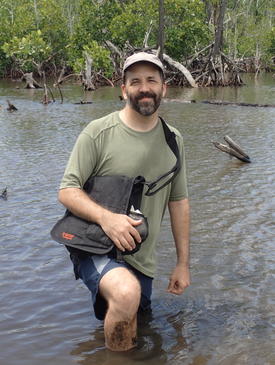 David Neidel, Ph.D.
Advisor, Asia Program
Based at the World Agroforestry Centre in the Philippines, Dr. David Neidel has led the Asia Program since its inception in 2008.
Prior to joining ELTI, he was a Visiting Professor at the Monterey Institute of International Studies, where he taught environmental science and policy, environmental conflict management, and ecological restoration. He has lived in Southeast Asia for over 16 years. In addition to his time in Singapore, he spent six years in Indonesia where he conducted his dissertation research on park-community conflicts and settlement archaeology in the Kerinci Seblat National Park in central Sumatra. David holds a Ph.D. from the joint program at the Yale School of the Environment and Anthropology department at Yale University.
"Restoration is the best antidote for the despair that many of us feel for the current state of the natural environment."

David Neidel