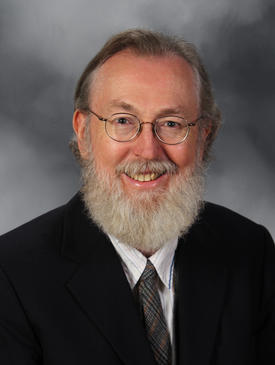 Michael Dove, Ph.D.
Yale School of the Environment
Steering Committee Member
Professor Michael R. Dove is ELTI's faculty advisor and the Margaret K. Musser Professor of Social Ecology, Yale School of the Environment; Curator, Peabody Museum of Natural History; Professor, Department of Anthropology; Fellow, Whitney Humanities Center; co‐coordinator of the joint doctoral program in Anthropology and Environmental Studies; and incoming Director of the Council on Southeast Asian Studies, Yale University.  His most recent books are: The Anthropology of Climate Change (Wiley/Blackwell 2014); Climate Cultures (co‐editor J. Barnes, Yale University Press 2015), and Science, Society, and Environment (co‐author D. M. Kammen, Routledge 2015).  Current research and teaching interests include the anthropology of climate change and the cultural and political aspects of natural hazards, disasters, and resource degradation; indigenous environmental knowledge and practice; the study of developmental and environmental institutions, discourses, and movements; and the history and sociology of the environment‐related sciences. Professor Dove holds a Ph.D. from Stanford University.