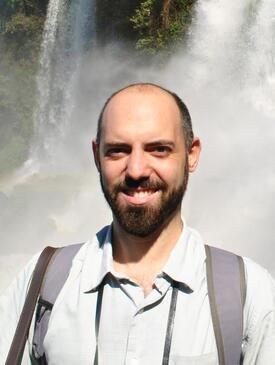 Pablo Montes
Program Coordinator
Based at Yale University, Pablo has been with ELTI since 2021.
Pablo works closely with the entire ELTI team to assist with financial management, communications, and program activities. Before coming to ELTI, Pablo worked in the business office at the Yale School of the Environment.
Pablo holds a Bachelor's degree in Biological Sciences from Buenos Aires University, where he conducted research in the Argentinian Pampas, studying biological invasions in old fields and grasslands. He also worked in a variety of projects as an environmental consultant in the Argentinian Andes, Pampas, Patagonia, and Iguazu Jungle.
"I am thrilled to be part of a diverse team which tackles environmental issues with a holistic approach and makes people a priority when thinking of conservation and restoration."

Pablo Montes