World Bank Participants Champion ROAM to Peers
A key component of the World Bank's approach to environment and natural resource management is empowering countries and institutions to help themselves and their environment by providing resources, sharing knowledge, building capacity and forging partnerships in the public and private sectors.
Before taking the ELTI-IUCN online course Forest Landscape Restoration in the Tropics, Dr. Mei Xie, Senior Natural Resources Management Specialist, and Paola Agostini, Global Lead for Forests, Landscapes and Ecosystems, at the World Bank, were unsure about how their institution could best support developing countries' efforts to restore degraded forest landscapes.
"We knew there was a lot that could be done, but we weren't sure where to focus," Mei recalls. "There are many actors governing and using the land in each country. We wanted to understand better how we could involve them in a meaningful way, during both preparation and implementation. Based on what we already knew about ROAM, we believed it would provide a useful framework that could help overcome this and related challenges."
Being an economist, I really enjoyed the course's discussion on landscape ecology. I'm using the course's tools and methods in many of programs I'm working on, from Burundi to Colombia to India.

Paula Agostini
At the time, Mei and Paola were producing an online course called Landscape 101, which included a Tools and Methodologies module. They wanted to include ROAM, and wished to learn more about it so they could address questions following their recommendation. They knew that the ELTI-IUCN course would provide a comprehensive learning package about ROAM.
The course did not disappoint. In fact, the participants became the presenters of workshops and trainings on the material shortly after completing the course.
"In our face-to-face training event in Kenya in July of 2016, in support of senior project managers and government representatives from 18 countries, I presented the ROAM steps, coupled with a hands-on exercise modified from the contents of the online course," Mei shares. "It was well received. Now, more countries have asked to participate."
Mei and Paola are now helping their colleagues and teams to design ROAM training for more countries. The World Bank has sponsored over 20 participants in several more ELTI-IUCN courses, and has since partnered with ELTI and IUCN to deliver a course for World Bank staff.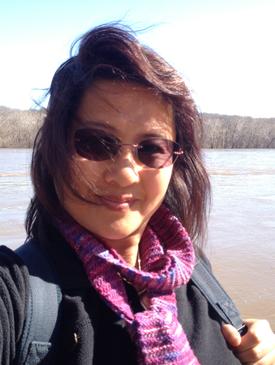 Mie Xie
Acknowledgements
Paola and Mei would like to thank Mirjam Kuzee and her colleagues at IUCN's Global Forest and Climate Change Program for their partnership in landscape restoration.